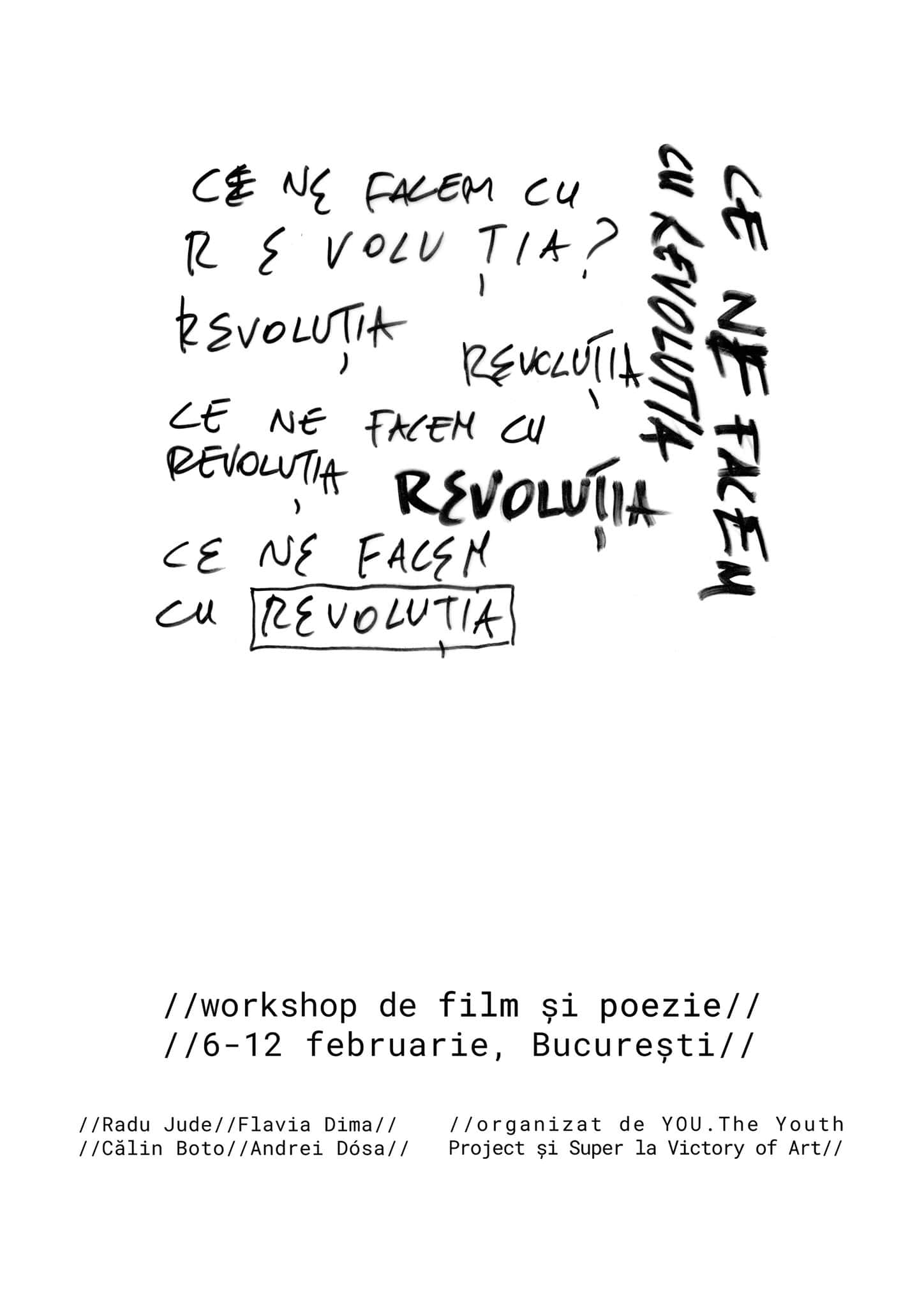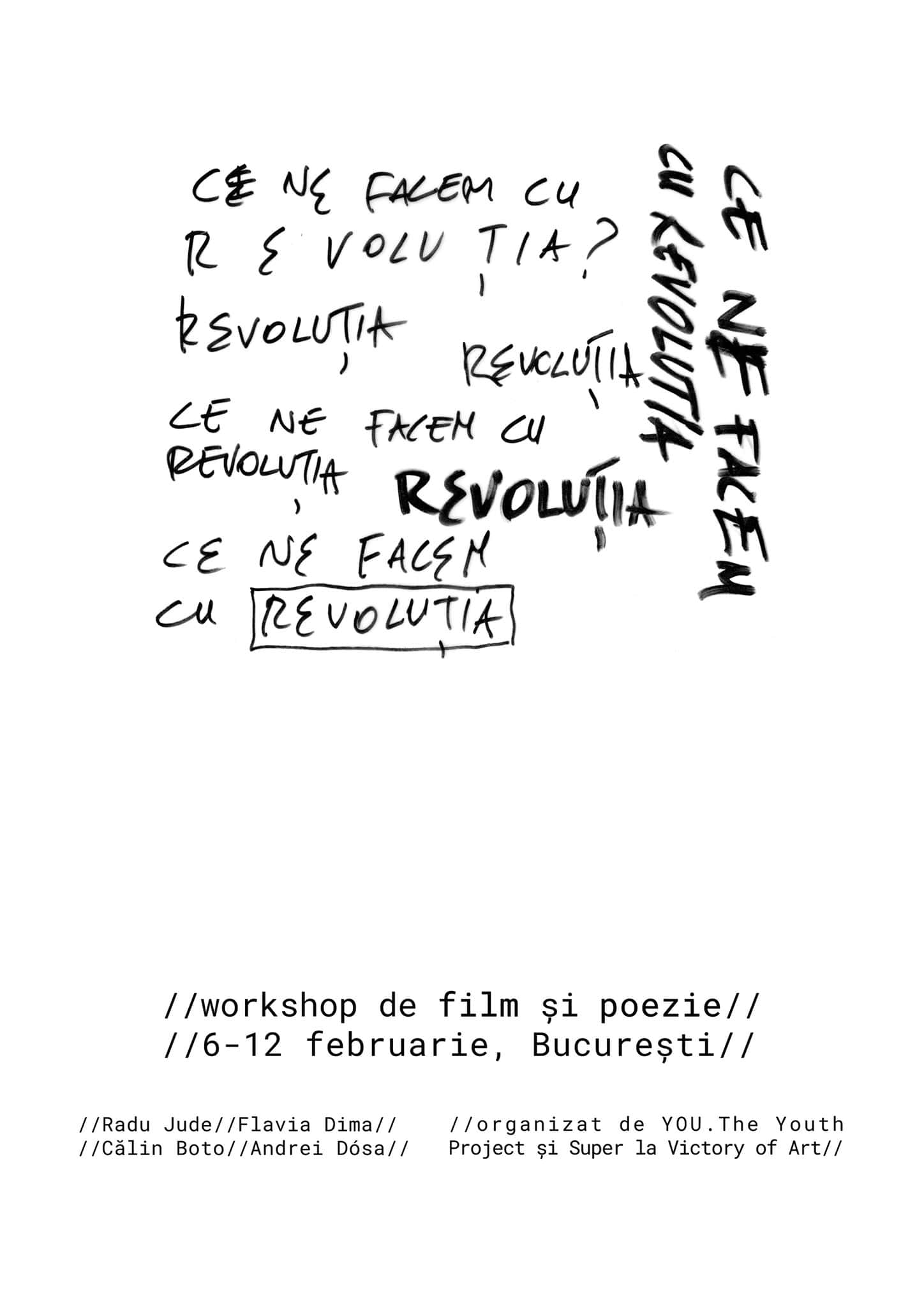 CE NE FACEM CU REVOLUȚIA?
Super, în parteneriat cu You. The Youth Project marchează trecerea a 30 de ani de la revoluție cu un workshop de film și poezie care va avea loc la Victory of Art între 6 și 12 februarie în București. Mentorii vor fi cineastul Radu Jude, criticii de film și redactorii Film Menu Flavia Dima și Călin Boto, și poetul Andrei Dósa.
Cine se poate înscrie?
Orice licean din orice oraș din România.
Până când te poți înscrie?
30 ianuarie ora 12 la prânz.
Ce o să se întâmple mai exact?
Se vor forma mici echipe care vor avea la dispoziție o săptămână să facă un film scurt și să scrie câteva poezii legate de trecerea a 30 de ani de la revoluție.
Cum te înscrii?
Trimite la adresa teonagal@gmail.com un text liber de minim o pagină word în care să descrii relația ta cu revoluția din România din '89. Nu trebuie să aibă o formă anume, pur și simplu scrie ce simți în legătură cu acest eveniment, ce povești știi de la părinții tăi, ce influență crezi că a avut asupra României de azi, cum ți-ai imaginat că au fost zilele alea – sau orice altceva ți se pare relevant PLUS 5-10 fotografii și/sau un film făcute de tine.
*Super îți poate asigura cazarea însă transportul nu. Dar dacă această sumă e singurul factor care te oprește din a te înscrie, te încurajăm totuși să te înscrii și să menționezi asta în mail. În funcție de sumă și de numărul de înscrieri din provincie, poate reușim să găsim o soluție.
*Îți putem da o scutire pe toată perioada workshop-ului și o diplomă de participare.
*E important să te gândești bine înainte să te înscrii la disponibilitatea ta din perioada menționată mai sus. Din experiențele trecute, știm că uneori participanții ajung să lipsească la mai multe întâlniri, ratând astfel părți importante din parcursul workshop-ului. Dacă nu poți să vii în toate zilele, te așteptăm la alt workshop Super, în viitor.
—
afiș: Theodor Niculae
https://www.superfestival.ro/wp-content/uploads/2020/01/82963895_1787033831421172_1704620834145959936_o-min.jpg
2048
1448
Super Festival
https://www.superfestival.ro/wp-content/uploads/2021/03/super-1-1030x464.png
Super Festival
2020-01-24 11:21:05
2020-01-24 11:21:05
Ce ne facem cu revoluția? | Workshop de film și poezie